Become a Xenex agent today!
Join one of the most rewarding industries and one of the most generous ISO revenue sharing programs based on true interchange levels. We know that having the right support is as valuable as getting the deal.  Working with Xenex gives you easy access to the people and the tools you need to make informed decisions and grow your career in merchant services.
We are seeking ISOs who are highly motivated, entrepreneurial in outlook and feel they want to be a part of a progressive and successful team. 
If that sounds like you, we would love to hear from you.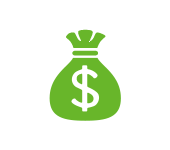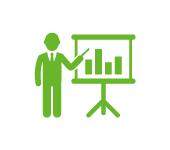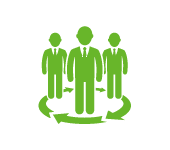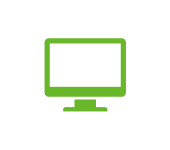 Frequently Asked Questions About Our Agent Program
Call the office at 888-918-4409 Monday- Friday 9am- 5pm Eastern Standard Time and speak with the business development manager about filling out an ISO application. 

 No. This position is 100% commission comprised of a monthly residual income as well as lease income

No.  You are able to determine how much you want to make with a combination of skill, effort, networking, marketing, referrals, lead generation, and desire to succeed etc.

Training consists of the main components:

Dedicated Sales Manager

 ISO Sales Support

Interactive ISO Portal

Phone training

Demo Videos

 

Yes.  Your manager will provide you with the necessary templates for the marketing materials 

Your will receive a check or ACH beginning with your first merchant account 

Commissions will via direct deposit into your preferred bank account.

Yes.  You will be given log-in access to our Interactive Agent ISO which provides tabs on the following:

Manage Merchants

Manage Office

Paperwork and Applications

Submit Requests

Sales Materials and Demo Videos

Tools

Department Contact Information

Small to Mid-Sizes Businesses in your Area and surrounding territories.

Examples include but are not limited to:

Retailers - Jewelers, Sporting Goods, Bike Shops, Novelty Items, etc.

Hospitality - Restaurants, Night Clubs, Lounges, Bars, Coffee Shops, etc.

Service - Auto Repair, Hair Salons, Spas, Dry Cleaners, etc.

Essentially anyone who accepts or plans to accept debit and credit card payments.

Yes.  Leads are provided based on performance.  However, you have full capacity to generate your own leads via a multitude of outlets (based on corporate approval) including:

Direct Mail

Internet

Cold Prospecting

Cold Calling

Referrals

Networking

Affiliate Partners

Channel Sales

Field Marketers

Associations

Yes.  Actually you are free to work from anywhere in the United States including Alaska and Hawaii.